Research shows that when educators teach children the key skills they need to
understand their emotions and the emotions of others, handle conflicts, problem
solve, and develop relationships with peers, their problem behavior decreases and
their social skills improve (Joseph & Strain 2003).
There are a few key social emotional skills that children need to be successful in school. We will be teaching/promoting the following throughout the school year:
Confidence

Capacity to develop good relationships with peers and adults

Concentration and persistence on challenging tasks

Ability to effectively communicate emotions

Ability to listen to instructions and be attentive

Ability to solve social problems - we specifically

teach the steps to solving problems in a variety of ways including engaging children to generate solutions to common classroom challenges: we

visual pictures (see example below) and the words to help children identify possible solutions to problems.

In order to promote appropriate behavior in the classroom we:
Constantly teach and refer to our classroom expectations

Provide students with more praise than correction

Talk to students with respect using positive voice tone

Actively engage everyone in the class during instruction

Use pre-correcting, prompting, and redirecting as we teach

Look for the positive first and provide positive, immediate, frequent, and explicit feedback
Here is a wonderful resource for families about social/emotional development: Center on the Social and Emotional Foundations for Early Learning
---
Powered by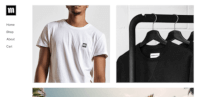 Create your own unique website with customizable templates.